Spoofing & spam protection by SPF
The SPF or Sender Policy Framework is intended to prevent spoofing of sender addresses in emails. Specifically, the sending of emails via unauthorized mail servers is to be prevented.
For this purpose, additional information is stored in the form of an SPF record in the DNS (Domain Name System). This TXT-based SPF entry contains specific information about authorized mail servers.
The receiving mail server can use the domain's SPF record to check whether the email received comes from an authorized mail server or from an unauthorized server. In the latter case, the email can be identified using SPF spam protection and declared as spam.
Originally conceived as a security instrument to protect against against misuse, the SPF record now also serves as an also serves as an indicator of the careful handling of e-mails, thus ensuring a good reputation and helping to improve the and helps to improve the deliverability of one's own e-mails.
How SPF works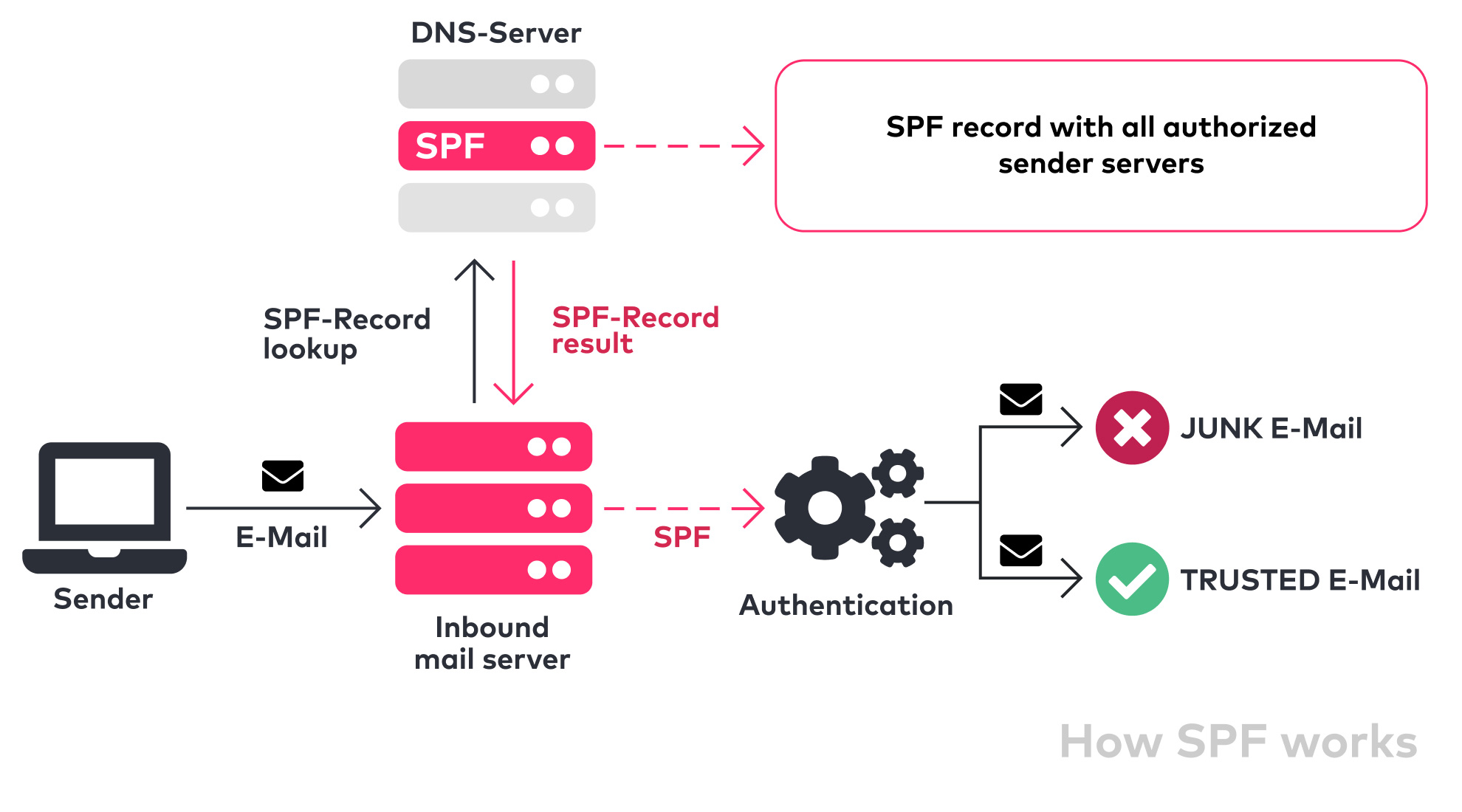 Figure: How does an SPF record work?
Sender: Sends an email
Recipient's mail server: Takes the domain name from the sender's email address
SPF - get: Get the SPF record based on the domain name
DNS server: Returns the TXT record in which the SPF record is entered
Check whether the IP address of the sender of the email is authorized by the SPF record to send emails

- Treat email as SPAM
- Email is trusted